PPBE Process
PPBE Process Overview
The Planning, Programing, Budget and Execution (PPBE) process (see PPBE Map) is one of three (3) procurement processes that make up the Defense Acquisition System. The PPBE process is focused on the Financial Management and resource allocation for current and future DoD acquisition programs. It's established by the Secretary of Defense who provides priorities and goals under DoD Directive 7045.14 "PPBE Process" – 25 Jan 2013. The PPBE cycle is intended to be a Biennial Process (that is, conducted every two years). The Off-Year (Odd Years) is focused on submitting budget changes to program baselines.
The PPBE process consists of four (4) distinct but overlapping phases:
Overview: DoD Army PPBE Executive Overview
The PPBE runs on a two year biennial budget cycle with On and Off year budget programming. [1]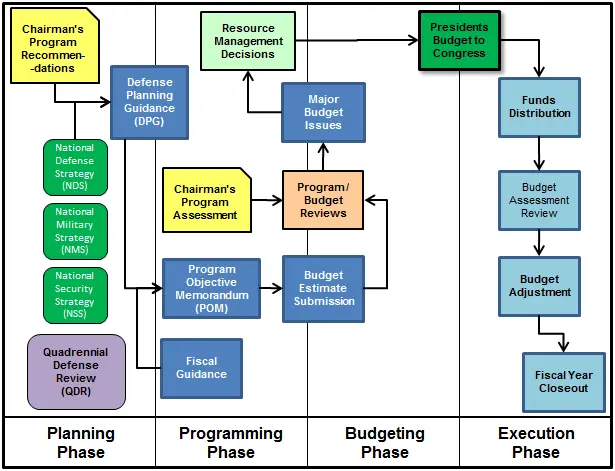 Figure: PPBE Process Overview
Budget Preparation Schedule
AcqTips:
AcqLinks and References: