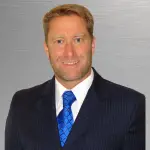 AcqNotes Founder
Contact: berton.manning@acqnotes.com
AcqNotes was founded and created as a knowledge based tool for the Aerospace Industry. As an Air Force veteran and Sr. Space Systems Engineer in the Aerospace Industry, I recognized the need for a simpler source of DoD acquisition related information and documentation. I was constantly being asked by my colleagues where they could find acquisition and engineering materiel that was easier to understand and obtain, so I created AcqNotes.
---
ACQUISITION PHILOSOPHY
Over the last 50 years Defense Acquisitions has developed some of the most technically amazing system ever invented by man. My goal is to help contribute to this success by helping the acquisition community understand and navigate the complexities of the defense acquisition process. With having a clear understand on how it works,  the community can continue to develop systems that change the world.
---
WORK EXPERIENCE
Southern Research
Senior Systems Engineer
Provides engineering,  acquisition, and contracting analysis support to the Naval Postgraduate School (NPS) Remote Sensing Center (RSC) National Capital Region.
Engility Corporation
Senior Space Acquisition & Systems Engineer
Provided systems engineering and acquisition analysis support to the Air Force Space & Missile System Center (SMC) Space Based Infrared Systems (SBIRS) program office. I managed a team of 12 engineers and acquisition subject matter experts that provided strategic guidance on the development of the SBIRS Next Generation satellite program by developing Acquisition Strategies, performing detailed requirements analysis on capability requirements and the development of the SBIRS Next Generation System Requirements Document (SRD).
Northrop Grumman Corporation
Senior Systems Engineer
Provided systems engineering support as the Cross-Segment Integration Lead on a classified DoD program and Mission Area Lead for defensive counterspace technology and concept development. I wrote and published a program wide Systems Engineering Management Plan (SEMP) to insure compliance with all processes and procedure. The plan resulted in a more efficient compliance to system rules and enabled the program to meet all the requirements of a System Design Review (SDR). I also developed the initial business capture strategy for the Space-Base Space Surveillance (SBSS) Block 20 program which allowed the appropriate Research and Development resources to be allocated and planned. Included in my accomplishments at Northrop as the development, tracing and management of 3,000+ system level requirements in a DOORS database for a classified Air Force program ensuring traceability and Configuration Management standards were met.
United States Air Force – Officer
Commercial SATCOM Engineer
Provided engineering support to SMC and contract management support to the Defense Contract Management Agency (DCMA) on a variety of Air Force, Army and Navy programs. I developed and implemented a system engineering quarterly reporting process which highlighted and eliminated redundant processes which ended up saving DCMA $50K in manpower costs per quarter. I also developed the $15M Commercial Satellite Communication (SATCOM) Pathfinder program Request for Proposal (RFP) and Technical Requirements Documents (TRD).
Chief Systems Engineer – Rapid Attack Identification and Detection System (RAIDRS) Block 20 Program
Led all Systems Engineering activities associated with initial program development to include procuring and allocating engineering resources, Concept of Operations (CONOPS) development, developing operational and system level requirement, System Architectures and engineering management. I managed the $3.5 million systems analysis development project that defined operational and system level requirements and identified key technology Risk Drivers. This analysis allowed system affordability and Trade Studies to be conducted on the program requirements to optimize system design. I also performed a detailed $2.5M system level Risk Analysis that identified key programmatic and technical risks, risk cost drivers, and implemented Risk Mitigation Strategies that minimize these risk preventing cost and schedule overruns to the program.
Program Manager – Space Based Radar (SBR) Program, Los Angeles AFB
Managed a 25 government team and $400M contract with Northrop Grumman Space Systems on executing the overall cost, schedule, and performance for the initial conceptual design of the Space Based Radar (SBR) system. I wrote the $400M concept development Request for Proposal (RFP), developed the Milestone A and B Acquisition Strategy and obtained strategy approval from AF HQ, NRO and the Under Secretary of Defense. I then led the SBR concept development Source Selection where Lockheed Martin and Northrop Grumman were awarded contracts to develop concepts for the SBR program.
EDUCATION
Webster University
Masters of Art in Procurement and Acquisition Management
Loyola-Marymount University
Masters of Science in Systems Engineering (MSSE)
Western New England College
Masters of Business Administration (MBA)
Embry-Riddle Aeronautical University
Bachelor of Science in Aerospace
Emphasis: Electrical Engineering and Mathematics
CERTIFICATIONS
Certified Program Management Professional (PMP) from the Program Management Institute (PMI)
Certified Government Acquisition Professional from the United States Department of the Air Force
Certified in Electronic Security System Design from the United States Army Corps of Engineers
Certified CompTIA Security+ (Pending)
Licensed Private Pilot thru the Federal Aviation Administration