The Government Accountability Office (GAO) Cost Estimating Process consists of twelve (12) steps. Each step builds upon each other to develop and comprehensive and complete cost estimate. Each of the 12 steps is important for ensuring that high-quality cost estimates are developed and delivered in time to support important decisions.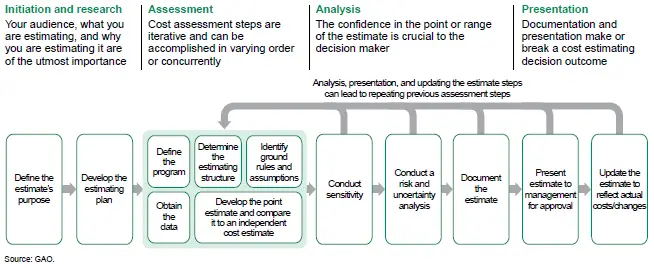 12 Step GAO Cost Estimating Process:
Certain best practices should be followed if accurate and credible cost estimates are to be developed. These best practices represent an overall process of established, repeatable methods that result in high-quality cost estimates that are comprehensive and accurate and that can be easily and clearly traced, replicated, and updated.
AcqLinks and References:
Updated: 7/24/2021
Rank: G7