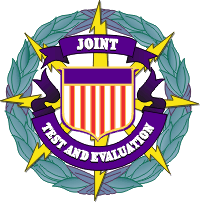 Joint Test and Evaluation (JT&E) Program provides quantitative Operational Test and Evaluation (OT&E) information used for analyzing joint military capabilities and develops potential options for increasing military effectiveness. This program complements the Acquisition Process under DoD Directive 5000.01 "The Defense Acquisition System".  A JT&E is OT&E that brings two or more Military Departments or other Components together to: [1]
Assess Service system operability
Evaluate joint concepts and recommend improvements
Validate testing methodologies
Improve joint tactics, techniques and procedures
Provide feedback to the acquisition and joint operations communities
Improve joint tactics, techniques, and procedures
The JT&E Program is composed of three (3) separate, but closely related projects:
Joint Feasibility Study Joint Feasibility Study: A study to determine the need and feasibility of a proposed joint test.
Joint Test: A test whose results have the potential for significant improvements in joint capabilities
Quick Reaction Test::A short duration test designed to expedite solutions to emergent joint operational problems
JT&E Program has been established to evaluate concepts and address needs and issues that occur in joint military environments.  The program includes: [2]
the nomination process;
the Joint Feasibility Study (JFS) process, which determines whether selected nominations are needed and feasible;
and the execution of a JT&E project chartered by the Director, Operational Test and Evaluation (DOT&E).  The process and procedures for nominating and conducting a Quick Relation Test (QRT) are also included.
AcqLinks and References:
Updated: 7/14/2021
Rank: G3