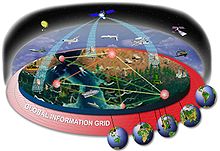 The Information Technology (IT) infrastructure of the DoD is the Global Information Grid (GIG). The GIG is the Department's globally interconnected end-to-end set of information capabilities for collecting, processing, storing, disseminating, and managing information on demand to warfighters, policymakers, and support personnel. The GIG includes owned and leased communications and computing systems and services, software (including applications), data, security services, other associated services, and National Security Systems. Non-GIG IT includes stand-alone, self-contained, or embedded IT that is not and will not be connected to the enterprise network. [1]
Every DoD acquisition program having an IT component is a participant in the GIG. Each new IT-related acquisition program replaces, evolves, or adds new capabilities to the GIG. Components, Combat Developers, Sponsors, Domain Owners, DoD Agencies, and Program Managers (PM) should consider the existing and planned capabilities of the GIG that might be relevant as they develop their integrated architectures and related program requirements. [1]
The GIG includes any system, equipment, software, or service that meets one or more of the following criteria: [2]
Transmits information to, receives information from, routes information among, or interchanges information among other equipment, software, and services.
Provides retention, organization, visualization, information assurance, or disposition of data, information, and/or knowledge received from or transmitted to other equipment, software, and services.
Processes data or information for use by other equipment, software, and services.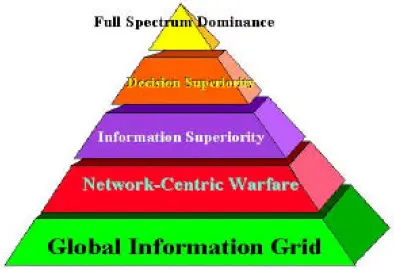 GIG Technical Guidance-F (GTF)
The GTF is the system for inputting the Information Support Plan (ISP) for formal reviews. The GTG-F is a suite of software applications on the NIPRNet and SIPRNet (June 2012) that provides technical guidance across the Enterprise to achieve net-ready, interoperable, and supportable GIG systems. (See DISA)
AcqLinks and References:
Updated: 7/26/2021
Rank: G3