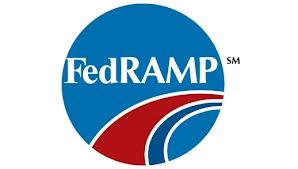 The Federal Risk and Authorization Management Program (FedRAMP) is a government-wide program that provides a standardized approach to security assessment, authorization, and continuous monitoring for cloud products and services.
FedRAMP is the result of close collaboration with cybersecurity and cloud experts from GSA, NIST, DHS, DoD, NSA, OMB, the Federal CIO Council and its working groups, as well as private industry.  Additional information on the FedRAMP governance can be found here.
The FedRAMP assessment process is initiated by agencies or cloud service providers (CSPs) beginning a security authorization using the FedRAMP requirements which are FISMA compliant and based on the NIST 800-53 rev3 and initiating work with the FedRAMP PMO.  CSPs must implement the FedRAMP security requirements on their environment and hire a FedRAMP approved third party assessment organization (3PAO) to perform an independent assessment to audit the cloud system and provide a security assessment package for review.
The FedRAMP Joint Authorization Board (JAB) will review the security assessment package based on a prioritized approach and may grant a provisional authorization.  Federal agencies can leverage CSP authorization packages for review when granting an agency Authority to Operate (ATO) saving time and money.
FedRAMP Program Goals:
Accelerate the adoption of secure cloud solutions through reuse of assessments and authorizations
Increase confidence in security of cloud solutions
Achieve consistent security authorizations using a baseline set of agreed upon standards to be used for Cloud product approval in or outside of FedRAMP
Ensure consistent application of existing security practices
Increase confidence in security assessments
Increase automation and near real-time data for continuous monitoring
AcqLinks and References:
Updated: 6/11/2018