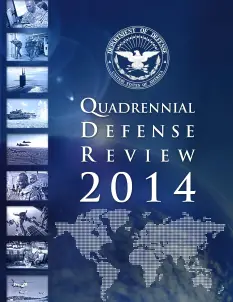 Update: Replaced by the National Defense Strategy
---
The Quadrennial Defense Review (QDR) is a legislatively-mandated review of Department of Defense strategy and priorities. The QDR sets the long-term course for DoD by assessing the threats and challenges that the nation faces and re-balancing DoD's strategies, capabilities, and forces to address today's conflicts and tomorrow's threats. [1]
The QDR embodies and builds on the 2012 Defense Strategic Guidance priorities, preparing for the future by rebalancing our defense efforts in a period of fiscal constraint. It advances an updated strategic framework emphasizing three pillars: [2]

Protect the homeland: to deter and defeat attacks on the United States and to mitigate the effects of potential attacks and natural disasters.
Build security globally: to preserve regional stability, deter adversaries, support allies and partners, and cooperate with others to address common security challenges.
Project power and win decisively: to defeat aggression, disrupt and destroy terrorist networks, and provide humanitarian assistance and disaster relief.
To support these pillars, the QDR establishes DoD's force planning construct to ensure U.S. forces are sized to conduct key types of operations in overlapping timeframes. At the President's budget level, the U.S. military will be able simultaneously to: [3]
Defend the homeland;

Conduct sustained, distributed counterterrorist operations; and

Deter aggression and assure allies in multiple regions through forward presence and engagement.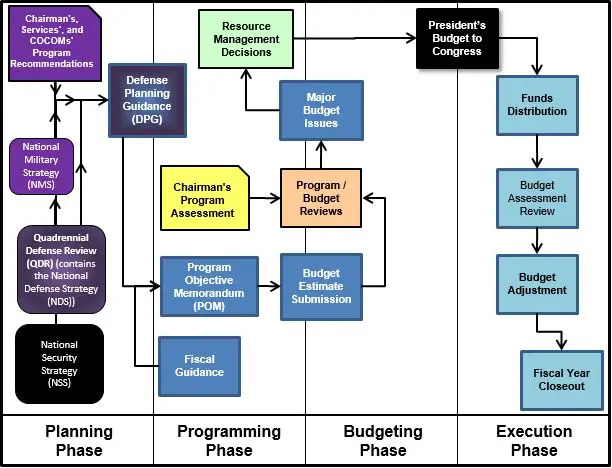 Figure: Planning Phase of the PPBE Process
AcqLinks and References:
Updated: 5/30/2018