The National Security Strategy (NSS) is a document prepared periodically by the executive branch of the government of the United States for Congress which outlines the major national security concerns of the United States and how the administration plans to deal with them. The legal foundation for the document is spelled out in the Goldwater-Nichols Act. The document is purposely general in content and its implementation relies on elaborating guidance provided in supporting documents (including the National Military Strategy. [1]
The Joint Capabilities Integration and Development System (JCIDS) Process and PPBE Process plays a key role in identifying the capabilities required by the warfighters to support the National Security Strategy and the National Defense Strategy (NDS).
The NSS lists America's enduring interests as:
The security of the United States, its citizens, and U.S. allies and partners;
A strong, innovative, and growing U.S. economy in an open international economic system that promotes opportunity and prosperity;
Respect for universal values at home and around the world; and
An international order advanced by U.S. leadership that promotes peace, security, and opportunity through stronger cooperation to meet global challenges.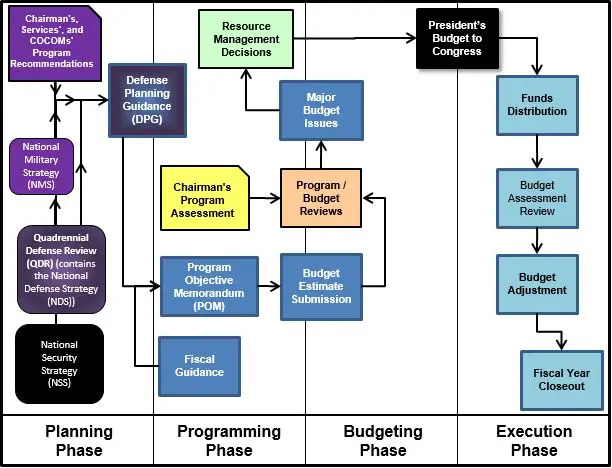 Figure: Planning Phase of the PPBE Process
AcqLinks and References:
Updated: 7/13/2017